Carrot Hummus
Author:
Adapted from imperfectfoods.com
Nutrition Information
Fat:

9 g

Saturated Fat:

1 g

Carbohydrates:

2 g

Sodium:

470 mg

Protein:

1 g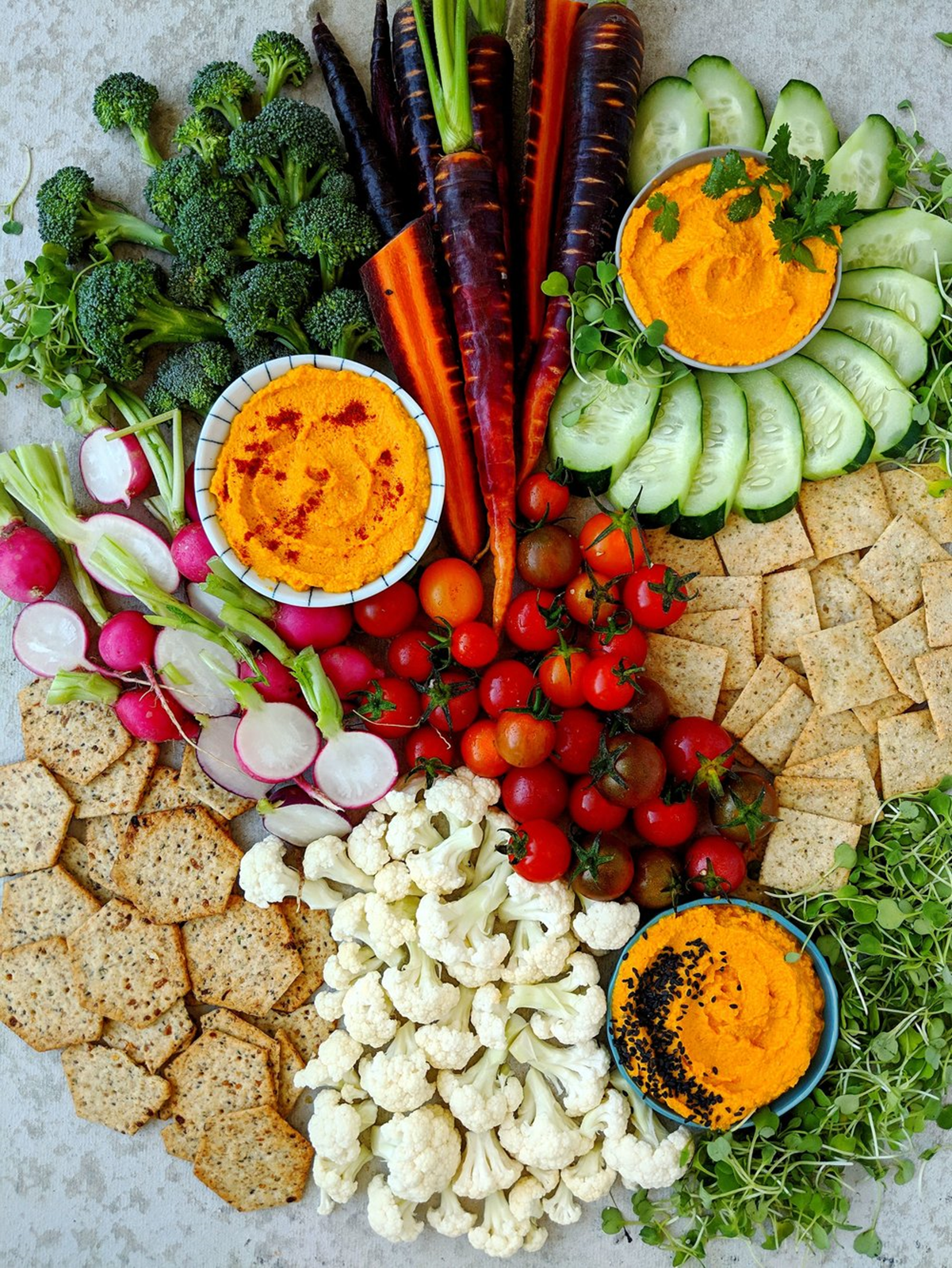 Ingredients
1 lb carrots*, cut into 2 inch pieces
4 Tbsp avocado oil, divided
2 tsp salt, divided
2 tsp cumin
1 tsp smoked paprika
¼ c tahini
½ c water
Juice from ½ lemon*
*Ingredient available to add to your Imperfect box
Instructions
Preheat oven to 375 degrees.
In a bowl medium mix together 2 Tbsp avocado oil, 1 tsp salt, cumin, and paprika. Add the carrots and toss until carrots are well seasoned and glistening.
Spread carrots evenly on baking sheet and bake for about 15 minutes, or until the carrots are soft and easily pierced with a knife.
Let carrots cool slightly, then transfer to food processor or high powered blender.
Blend with remaining 2 Tbsp of avocado oil, tahini, water, and lemon until smooth.
Taste and add more cumin, lemon, and/or salt to taste.
Serve with fresh veggies, crackers, or toasted bread!
Notes
Exchanges: 2 Fat; 0 Carbohydrate; 0 Protein