Jan Tilley, CEO
Registered Dietitian Nutritionist
Jan Tilley, President and CEO of JTA Wellness, is a national leader in nutrition counseling, wellness and chronic disease management. As a registered dietitian, Jan helps at-risk clients develop a healthy lifestyle to combat chronic health issues. Holding a MS in Nutrition, Jan has over 20 years of experience in the food and nutrition industry.
Read more about Jan HERE.
Misha Biden, RD, LD, CDE
Registered Dietitian Nutritionist
Misha is a Registered Dietitian Nutritionist and a Certified Diabetes Educator specializing in pediatric & adult weight management, diabetes education, bariatric surgery, and corporate wellness.
Find out more about Misha HERE
Chelsea Marquez, MS, RD, LD
Registered Dietitian Nutritionist
Chelsea is a graduate of Texas Women's University with an Bachelor's and Master's degree in nutrition. As a Registered Dietitian, she specializes in Medical Nutrition Therapy of Diabetes, Heart Disease, Chronic Kidney Disease, and Gastrointestinal Disorders, as well as Eating Disorders.
Find out more about Chelsea HERE
Cristine Saks, MS, RD, LD
Registered Dietitian Nutritionist
Cristine Saks graduated from St. Mary's University with a Bachelor of Science in Biology and a minor in Chemistry.  She also has a Master's degree in Nutrition from the University of the Incarnate Word, where she also completed her dietetic internship.  She is proud to be able to counsel in both English and Spanish, and is currently an adjunct professor teaching Food and Nutrition at St. Mary's University.
Learn more about Cristine HERE.
Rachel Bland, RDN, LD
Registered Dietitian Nutritionist
Rachel graduated from Texas State University with a Bachelor of Science degree in Nutrition & Foods. As the newest member of JTA, we look forward to working with Rachel to further develop our GI, pediatrics and workplace programs.
Learn more about Rachel HERE.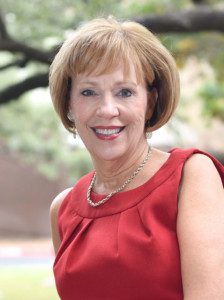 Mary Jane Medlin
Practice Manager
Mary Jane graduated from Texas A&M University-Kingsville with a degree in Business Administration and has worked in the financial sector for over 30 years. She is a proud Texan, who has been married to her loving husband for 30+ years with a beautifully blended family of 4 children, and 10 grandchildren. As the Practice Manager she manages all daily business aspects of the office and puts into place adequate management procedures to improve patient care. Since working at JTA Wellness, Mary Jane also has a new found desire for cooking. Being a breast cancer survivor for over 20 years, she has a dedicated passion for healthy living and strives to ensure each client here at JTA embraces that same goal.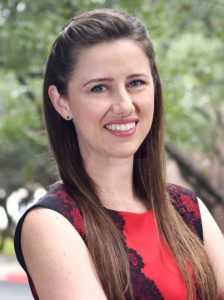 Nicki Ortiz
Wellness Director
Nicki came to JTA Wellness as an intern in the summer of 2013 and has since then become a part of the JTA team as the Health Promotions Coordinator. Whether she's helping our referred patients schedule, working behind the scenes on insurance claims, representing JTA at community events, or working with clients in their worksite wellness endeavors, Nicki takes pride in her attention to detail and thorough execution. She graduated from The University of Texas at San Antonio with a degree in Community Health and has been certified as a Health Education Specialist. Currently, a certification as a Health & Wellness Coach is in the works. Nicki is passionate about nutrition and wellness and has plans to further her education with a graduate degree in public health. In her spare time, Nicki enjoys trying new healthy recipes (especially for baked goods) and Jazzercise.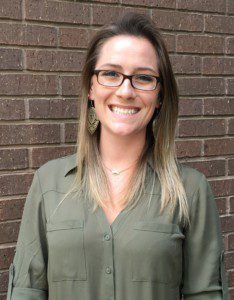 Sarah Hunsicker
Marketing Coordinator
Sarah graduated from the University of Texas at San Antonio in 2017 with a bachelor's degree in Finance and Accounting. She started working for JTA Wellness in 2018 and is excited to promote our company to new doctors and the patients they refer. Sarah loves outdoor activities such as hiking and fishing, and on weekends you will find her country dancing with her fiancé.