Broccoli Stem Hummus
Author:
Adapted from imperfectfoods.com
Nutrition Information
Fat:

8 g

Saturated Fat:

1 g

Carbohydrates:

3 g

Sodium:

130 mg

Protein:

2 g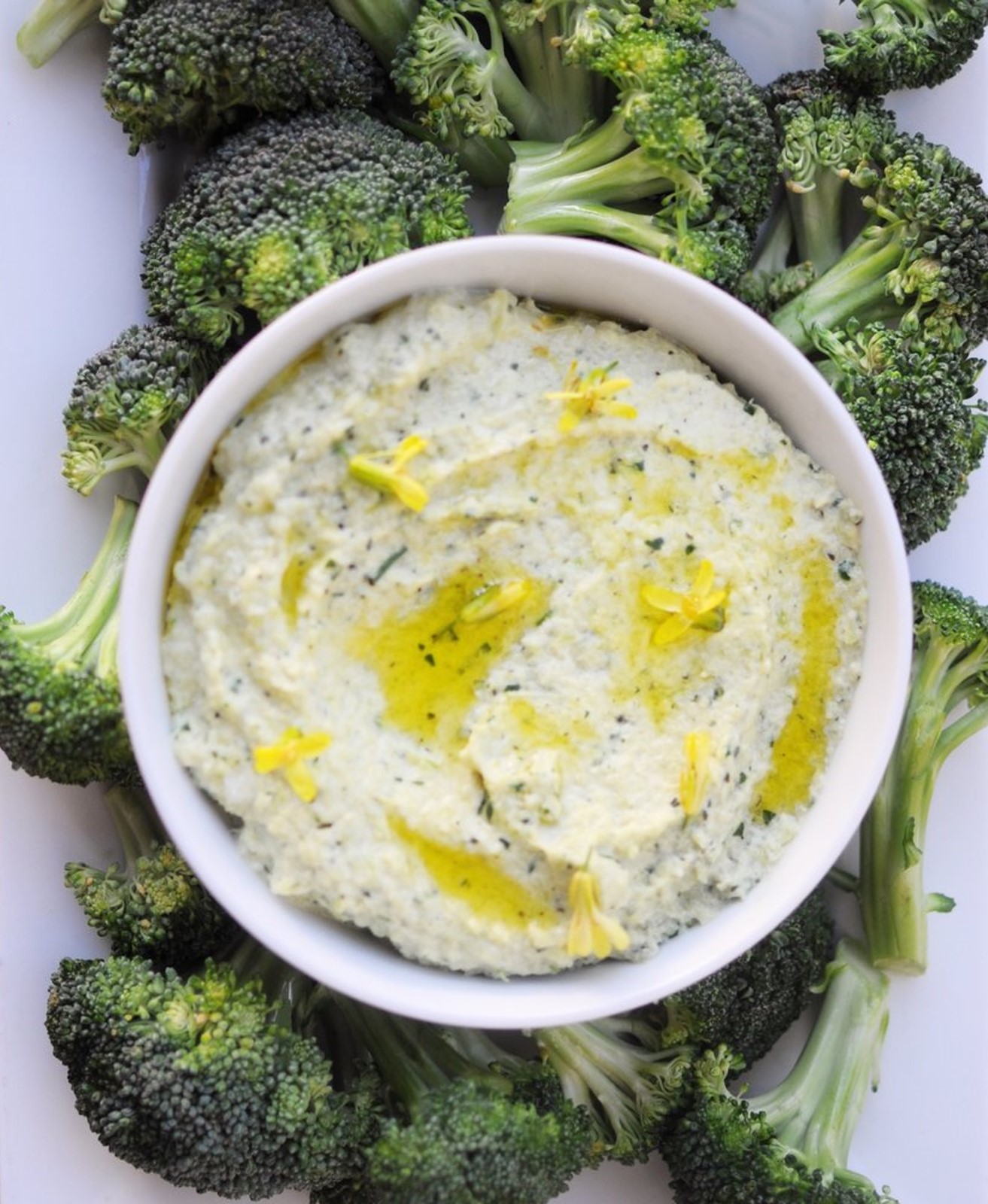 Ingredients
2 c peeled and chopped broccoli* stems
1-2 garlic cloves*
1⁄4 c tahini
Juice of 1 lemon*
3 Tbsp olive oil
1⁄2 c chopped fresh herbs* (we like thyme or oregano!)
1⁄2 tsp kosher salt
*Ingredient available to add to your Imperfect box
Instructions
Bring a pot of salted water to boil. Add your broccoli stems and boil for 5 minutes, or until tender.
Drain the vegetables and plunge them into an ice bath.
Drain the stems again and place them in a food processor along with the garlic, tahini, lemon juice, olive oil, chopped herbs, and salt.
Process the mixture until smooth, stopping to scrape down the sides if needed.
Taste and adjust seasoning as needed. Enjoy!
Notes
Exchanges: 2 Fat; 0 Carbohydrate; 0 Proten