Honey Roasted Carrots
Nutrition Information
Fat:

7 g

Carbohydrates:

9 g

Sodium:

150 mg

Protein:

0 g
Prep Time:
Cook Time:
Total Time: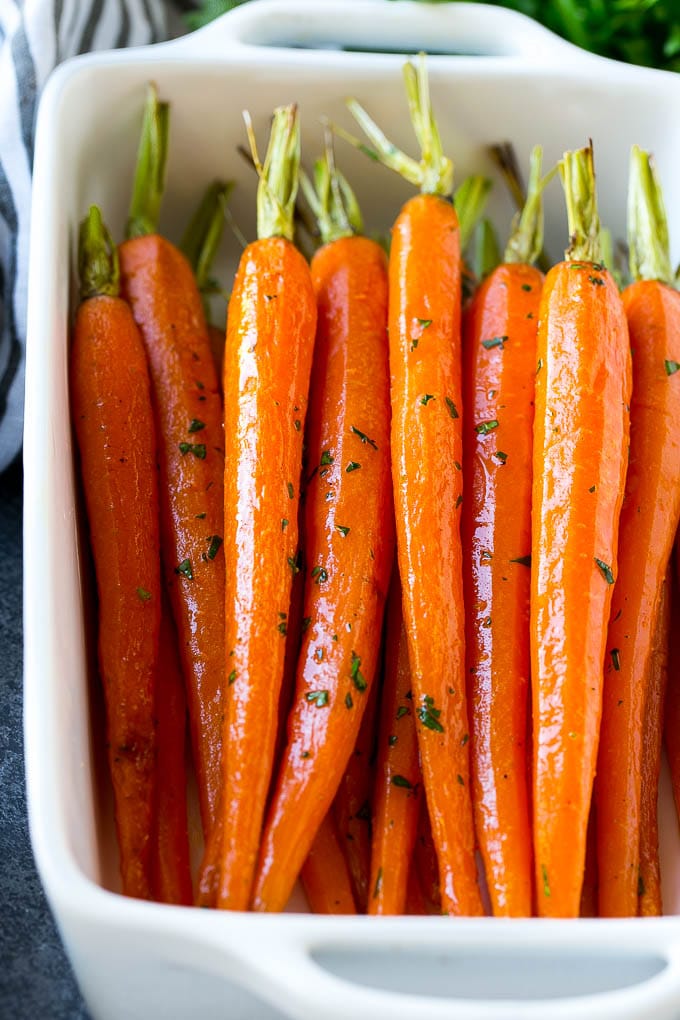 Ingredients
1 pounds of small fresh carrots
2 tablespoons olive oil
2 tablespoons honey
¼ teaspoon each salt and pepper
Cooking spray
Chopped parsley, optional
Instructions
Preheat oven to 375 degrees. Spray sheet pan with cooking spray.
Peel and trim carrots and place in a single layer on the prepared sheet pan.
In a small bowl, mix together the olive oil, honey, salt and pepper. Pour over carrots and toss to coat.
Place in oven and bake for 25-35 minutes or until carrots are tender and slightly browned. Roasting time may vary depending on the size of the carrots.
Remove from oven and serve immediately; sprinkled with parsley, if desired.
Notes
Exchanges: 1.5 Fat; 0.5 Carbohydrate; 0 Protein